It's been a busy couple of days in the world of FIFA. EA Sports released the ratings for the top 100 players, and sensing the hype yesterday, they decided to drop the demo for FIFA 20 two days ahead of schedule! You can now download it on PlayStation 4, Xbox One and PC to play kick-off games and the brand new Volta street football mode.

Of course, the player ratings immediately sparked heated debate – could you imagine it any other way? The developers caught particular flak for their ratings of some of Brazil's best players, with fans of Liverpool striker Firmino wondering what he has to do to get an upgrade. And while many of these cards will be supplanted by special cards as the season progresses, it still gives us a good idea of which players will likely make their way into the pro players' teams.

FIFA 20 will also include all the Icon cards (retired players recreated in all their glory) from previous games. Up to 15 new Icons are expected, with some names and stats already confirmed. At LAN tournaments where there are no restrictions on squads and pros can pick any player, you will see teams stacked with these.
So with the new competitive FIFA season ahead, who will be the players to make a difference?
FIFA 20: The best current players
So Messi at No.1? Few could argue. C. Ronaldo has lost one point OVR to drop to 93 and Neymar has kept his position at 3rd with 92. Van Dijk comes in at 7th, the highest-rated CB in the game – after winning the Champions League it's well deserved.
In FIFA Ultimate Team – the game mode used for competitive FIFA, players receive bonuses depending on if they're positioned alongside players from the same league or national team. That's why you will often see players that are "worse" on paper among the first names on the teamsheet.
Pro's like the outspoken Kurt "Kurt04011" Fenech have already weighed in who those players might be, and his most recent video is a must-watch for anyone interested in playing FIFA Ultimate Team:
TLDW: Seria A midfielders are great value – look out for Alan of Napoli SSC and Papa Gomez of Atlanta.
The Bundesliga also has excellent potential, with Axel Witsel's new card looking great – just check it out!
With high passing, defending and pace stats, he looks set to dominate the midfield in the early stages of the season. And don't forget- standing at 6ft1 and with that glorious afro, he'll have the height to deal with any situation.
Pace has always played an important role in FIFA, but this year's iteration has taken it to another level. FIFA personality and commentator Chukwuma "ChuBoi" Morah has stated that it's all about pace this year, with players like Mbappe feeling like they're on another level.
Another player being talked up is Tottenham's Son Heung-min . At OVR 87, including 88 pace, 88 dribbling and 87 shooting, expect to see him in many a team.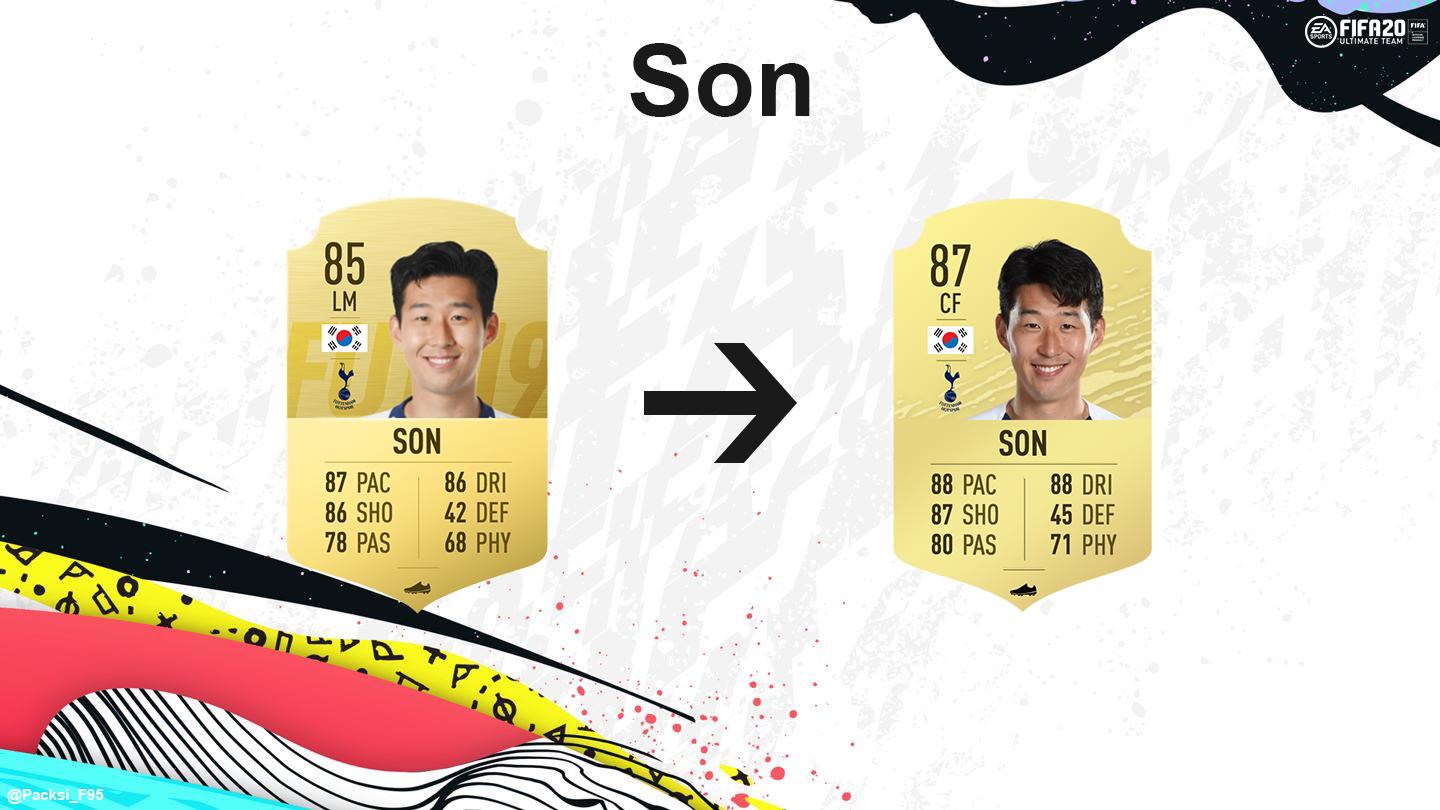 You can see the top 100 rated FIFA 20 players here.
FIFA 20 – The New Icons
As the season progresses officially licensed tournament Icon cards will undoubtedly dominate. Here are a few we think could make a big impact: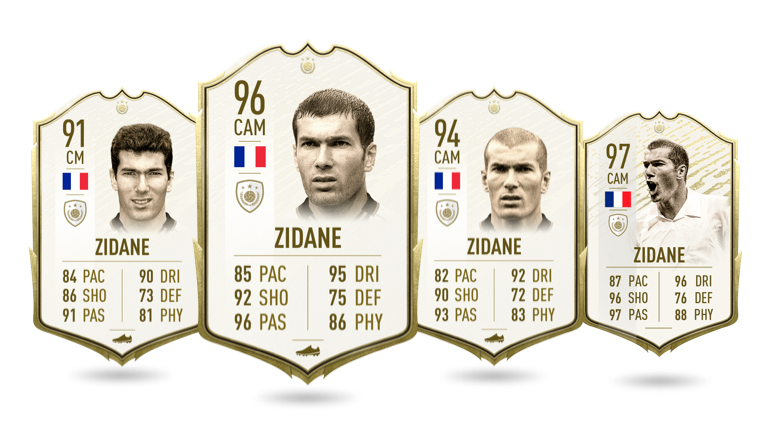 It's the headline grabber – Zinedine Zidane. The Frenchmen is widely regarded as one of the best attackers the world has ever seen – and his card is an absolute beast. Just enough pace to make his mark in competitive FIFA, coupled with some of the best technical attributes ever seen. Former World Champion Spencer "Gorilla" Ealing already wants to make space for Zidane in his team and we can't blame him.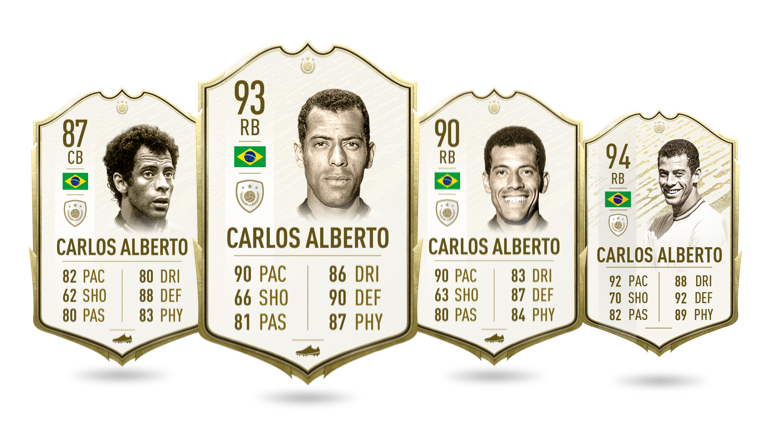 Carlos Alberto – part of the same Brazilian team as Pele and scorer of one of the greatest team goals ever. So far there haven't been many right-back Icon cards, but now we have arguably the best ever. Pace, physicality and amazing defensive stats – you'll be seeing a lot of this guy.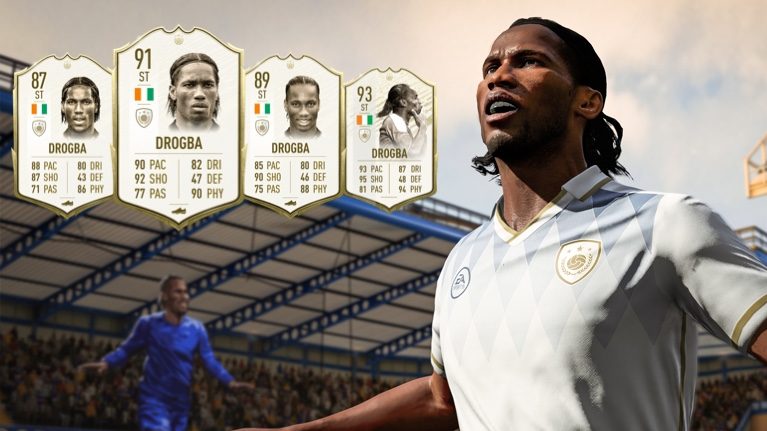 The man for the big occasion and a legend in the eyes of Chelsea fans – Didier Drogba has made it into this years game. 90 pace, 90 physical, 92 shooting. Guaranteed to be scoring a truckload of goals in the biggest games this season.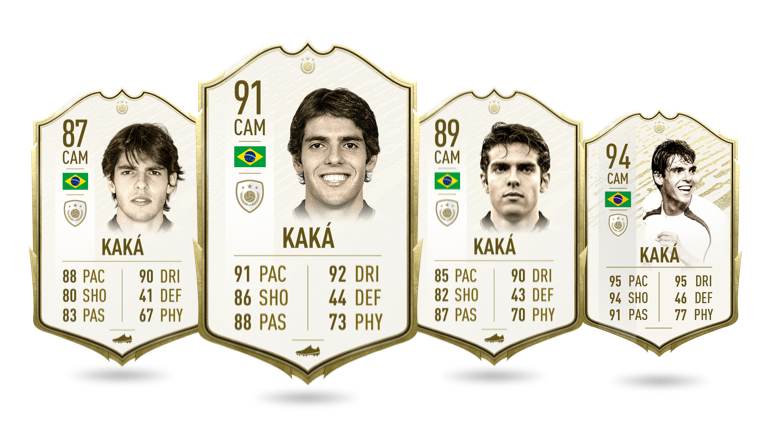 Before Messi and C.Ronaldo and after Ronaldinho, there was only one player who could claim to be the world's best – Ricardo Kaka. His best years were at AC Milan where he would be seen regularly terrorizing defenses. He had everything; speed, control and an eye for goal. His card has upset some, with a general feeling that he deserved a few more points on shooting and physicality, but if he remains as tall in-game as he is in real life, he will make the perfect addition to any team.
Other players introduced to the game include Ronald Koeman, Andrea Pirlo, Garrincha, Hugo Sanchez, and Michael Essien. You can see the full list here.
With the demo now out and the game close to release, check back with us in the coming weeks for all the latest competitive FIFA news. Also make sure to follow Dart Frog on Twitter, Instagram and Facebook for all the latest FIFA news and analysis.
Featured image by: EA